I spent a lot of my Monday last week working through the mountain of images that had collected on my camera this past week.  I started out by going through all the images to sort out the good ones and place them in appropriate folders.  I don't spend a lot of time editing pics, but I do like to have them organized so when I need one I know just where to find it.  At the end of the day I was showing one folder to my husband.  Our youngest just had a birthday so I had taken a lot of photos of her in the past few days.  I thought it'd be nice to try the slideshow tab in iPhoto for him to view.  What do you know, but moments later I had a MOVIE!  Who knew I could do that and so fast.  It was that simple.  When I clicked on the slideshow button, it automatically takes you to the next screen which has settings, themes, and music right there!  I'm sure most of you already know this, but in case you are like me and you always assumed making a movie would be way beyond your technological scope, here is it in simple to follow steps.
1. Open iPhoto and select the folder you want to work from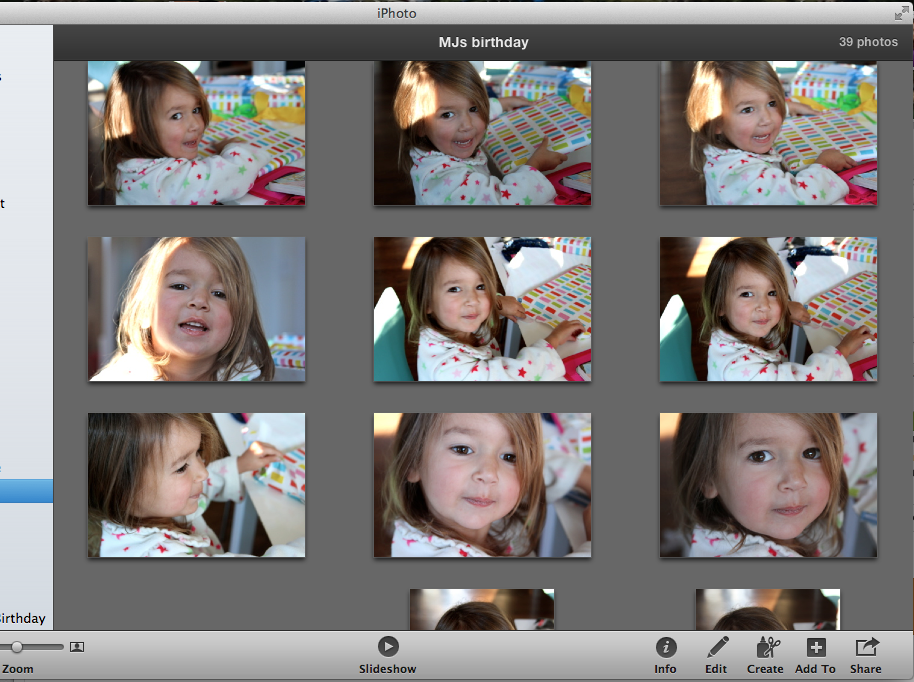 2.  Once in your folder, select the 'create' button and click on 'slideshow.'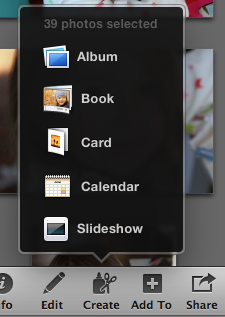 3.  When your slideshow pops up, you will see the music, theme, and settings tabs.  I like the default 'ken burns' theme.  Below are the settings.  Depending on how many images and how long your music is you can change the length of each slide.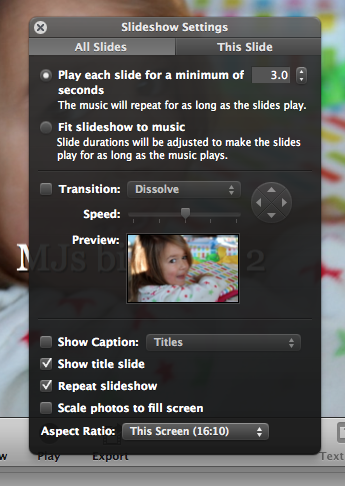 4.  Guess what?  Your music library is already there!  Just click on music and you can choose from any song in your library or one of the theme options iTunes has pre-loaded.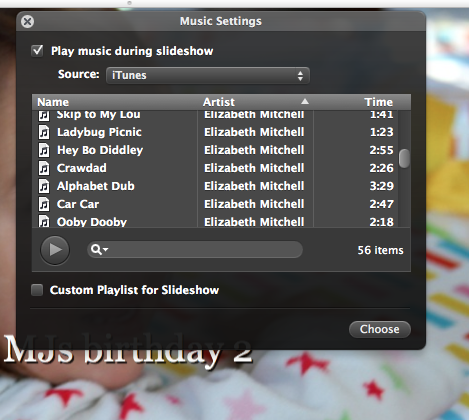 5.  Now all you need to do is export your slideshow into your movie folder and it's all ready to share!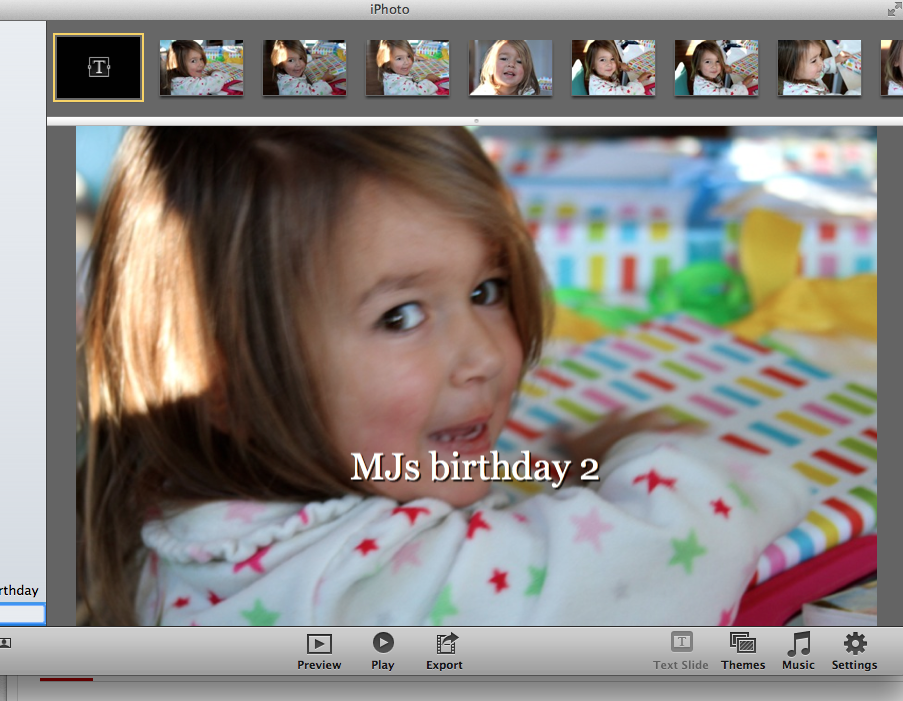 I'd been thinking so much about how I enjoyed enjoyed the video I shared with you all from my friend Suzanne and wishing I had the know how to make something so beautiful for my own family to cherish.  Violà!  I do.  And you do too!  I hope you enjoy the video and are inspired to try one for yourself.  In case none of this is new to you, humor me.  I love it!  And in case you aren't a Mac user, I'm sorry.  I can't help you.  Enjoy.

print me