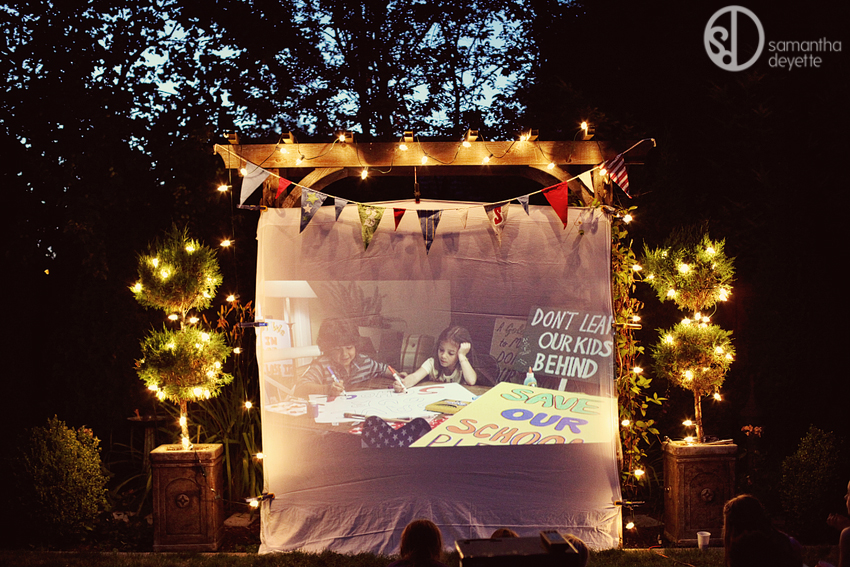 Courtesy of Samantha Deyette Photography
A favorite of ours every summer is going to or hosting an outdoor movie.  Cities and towns all over the U.S. are offering a wide range of movies in parks, town centers, plazas, beaches or even lakeside.  I've curated some websites from coast to coast to find one near you.  Below are some helpful tips especially if you are taking the kids along with you.  This is by no means an exhaustive list.  There are many many more cities hosting outdoor movies this summer.  Your family and friends all over the country can find out what is happening in their neck of the woods.  Enjoy!
California
Washington
Oregon
Colorado
Texas
Georgia
Illinois
South Carolina
New York
DC
Massachusetts
Tips please … Bring an extra layer to keep you warm.  Only low back chairs or blankets.  Many events have concessions, but a picnic is best – go early.  Bring a flashlight and some glow sticks too!  Have fun and enjoy your summertime!

print me