You know those moments in a family where all the parts are working simultaneously, even separately, but the greater whole of the machine is humming and purring?  Ahh, I call this flow.  I savor these moments deeply. Katrina Kenison writes about these sweet moments of bliss in a way that makes me remember to take time to acknowledge moments like these.  It is equally important to me to create the space in our life for them as well. My kids love to be at home, sometimes complain about too many things taking them from home.  I try to protect that time for all of us as much as possible.  My three littles are creative thinkers strumming up games and plans, building and pretending.  Those times when everyone's needs have been met.  No one is stressed, hungry, sick or too tired, that's utter bliss.
While my youngest was napping the other day (treasure in itself), I peeked into my all too quiet family room to find the sweetest vision.  I think my heart literally skipped a beat.  So grateful for creating the time + space for these two to elect to pick up their current book, kick back and relax without any adults intervening.  Without a single screen in their face or commitment to be rushing off to.  It rarely looks like this, but when it does, it is so sweet.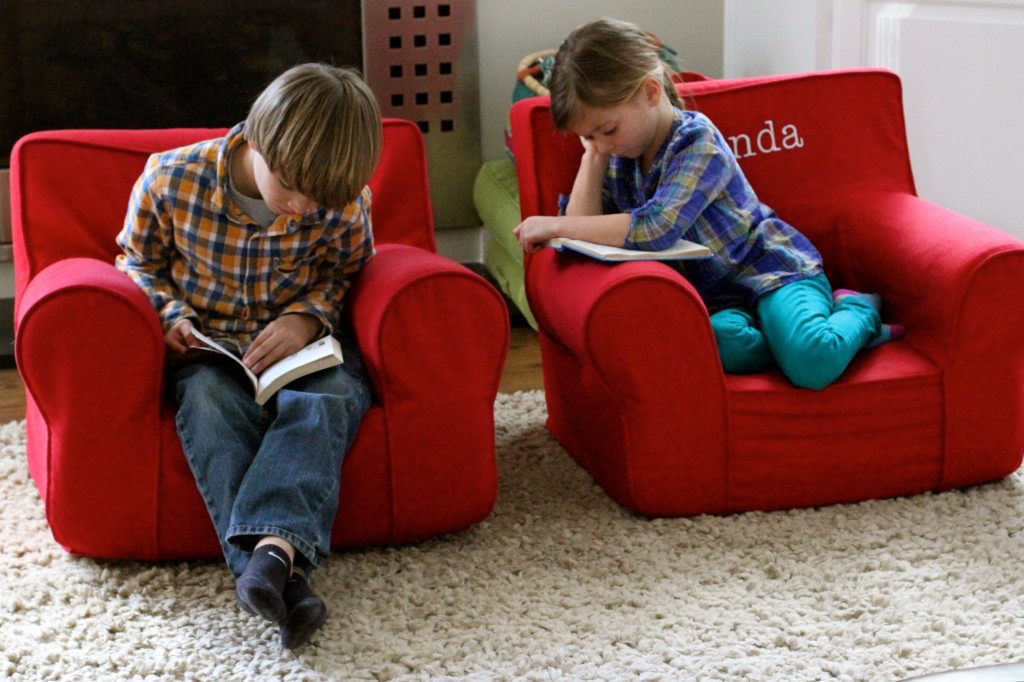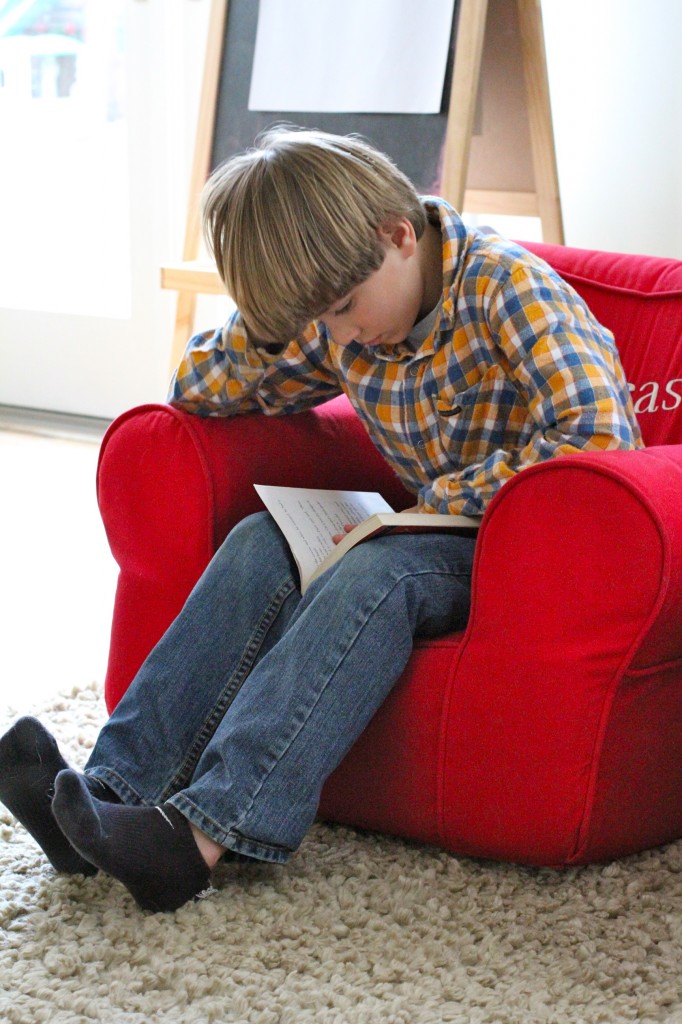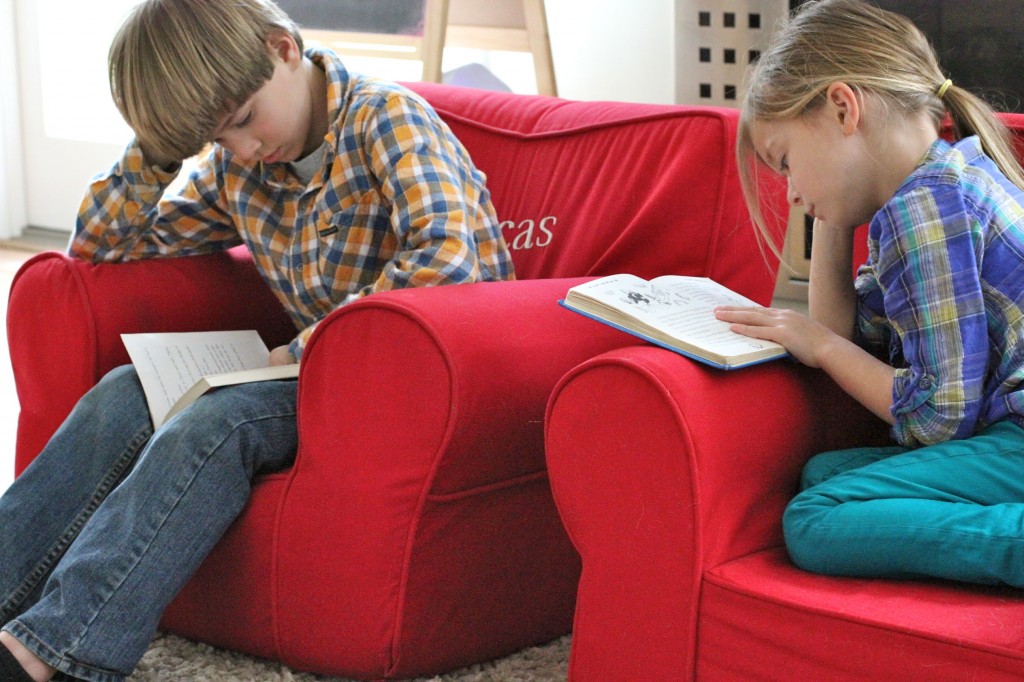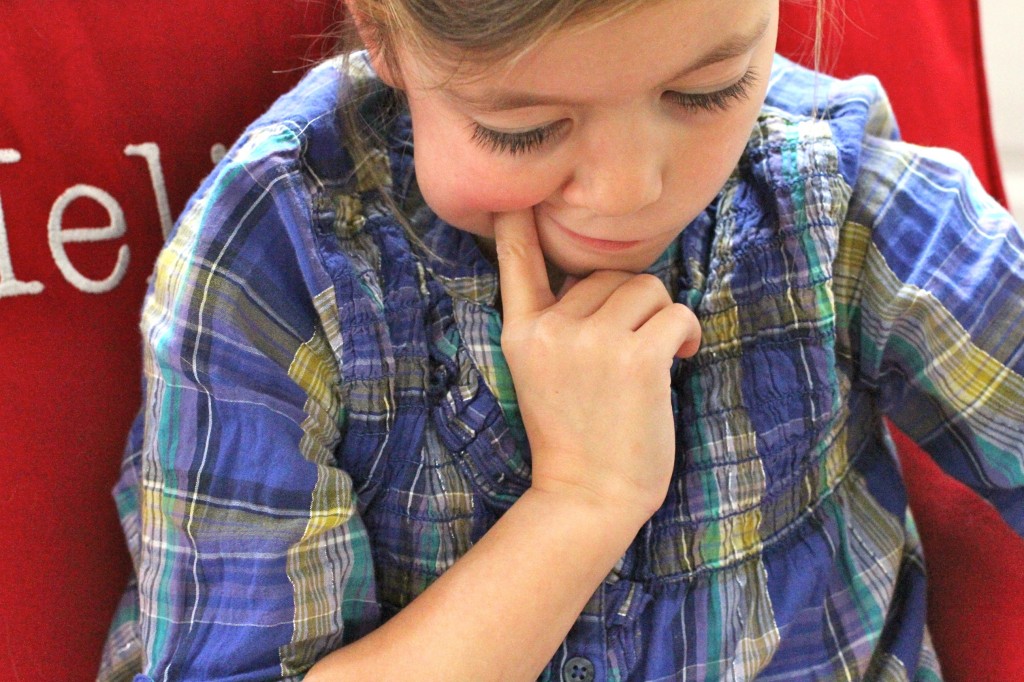 It's all quite beautiful and quiet, lovely and sweet.  Until I get the look…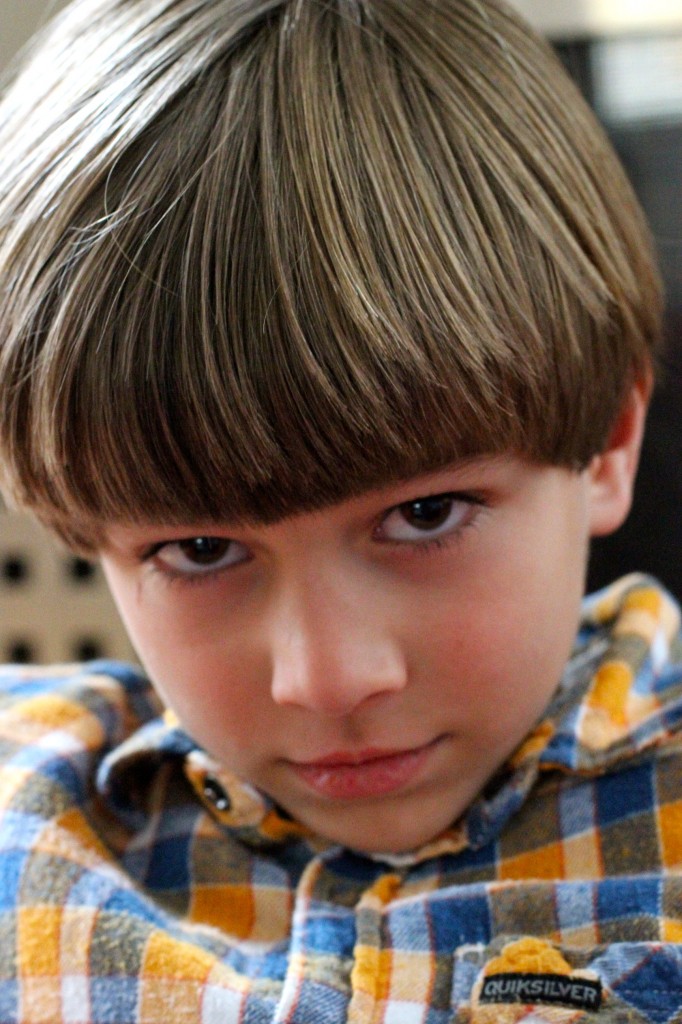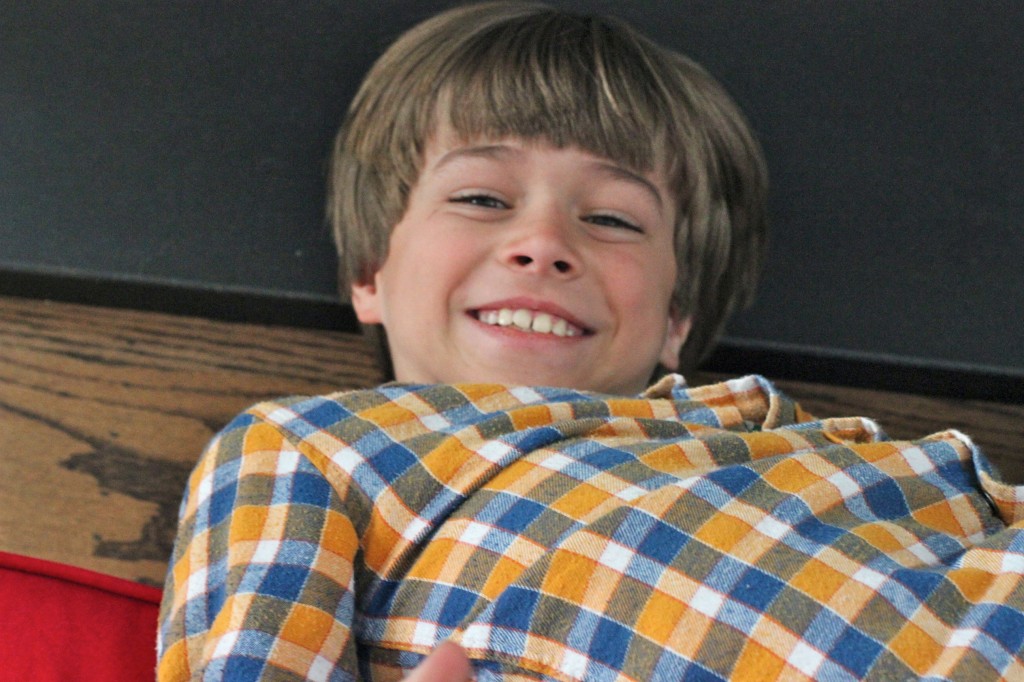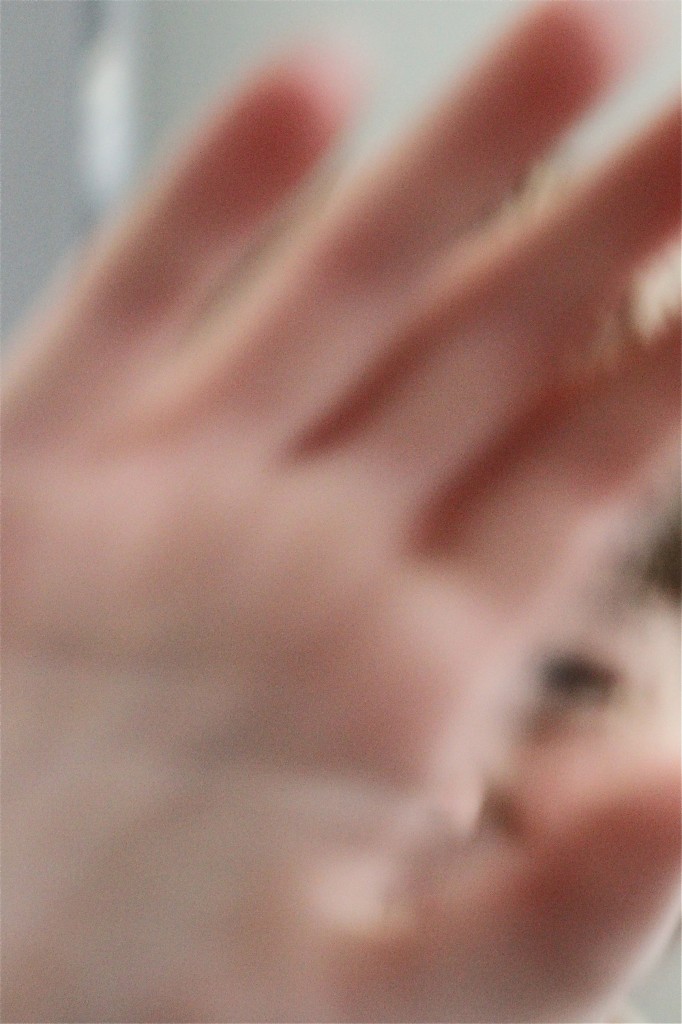 And finally…The Hand.  Moment gone as quickly as it came.  Thankfully, after nearly 10 years of being a parent, I know another will emerge someday soon.  Until then, I'm savoring this one.

print me