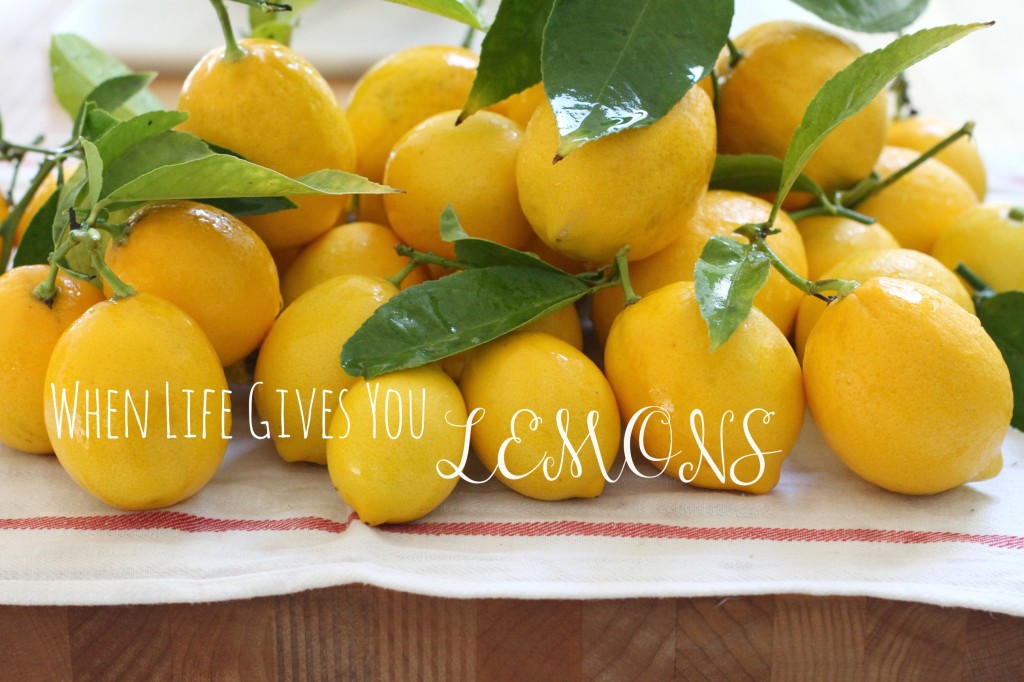 Citrus is my fave.  Here in California, we're lucky enough to have lemons year round.  My lemon tree has 2 seasons, some + lots!  January marks the beginning of the season of lots.  I thought I'd share a few ideas that I like to do with my bounty beyond lemonade.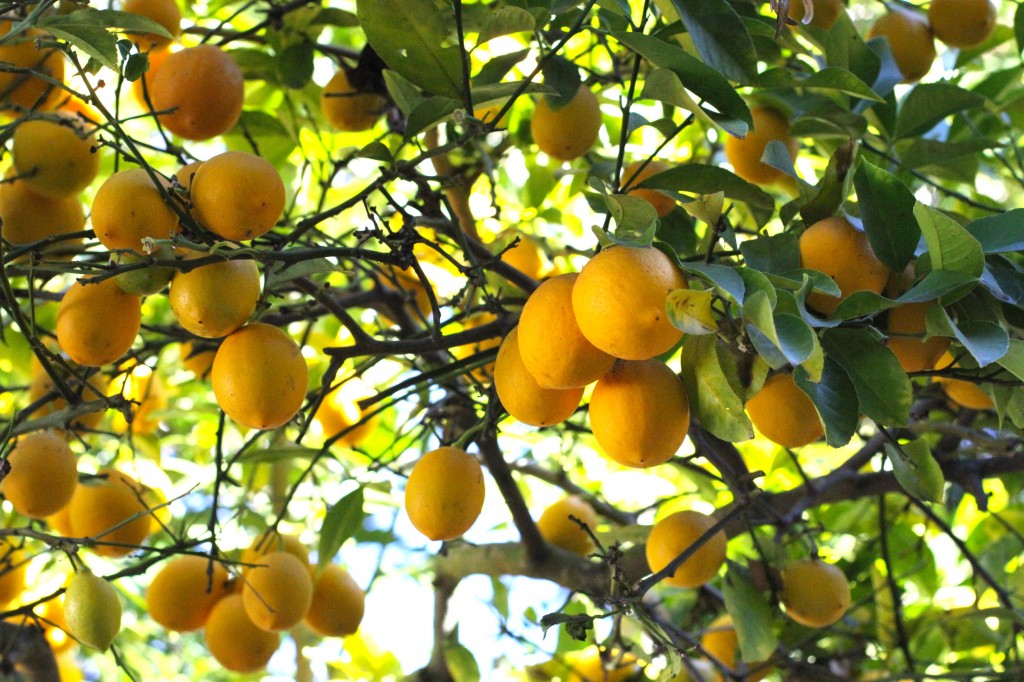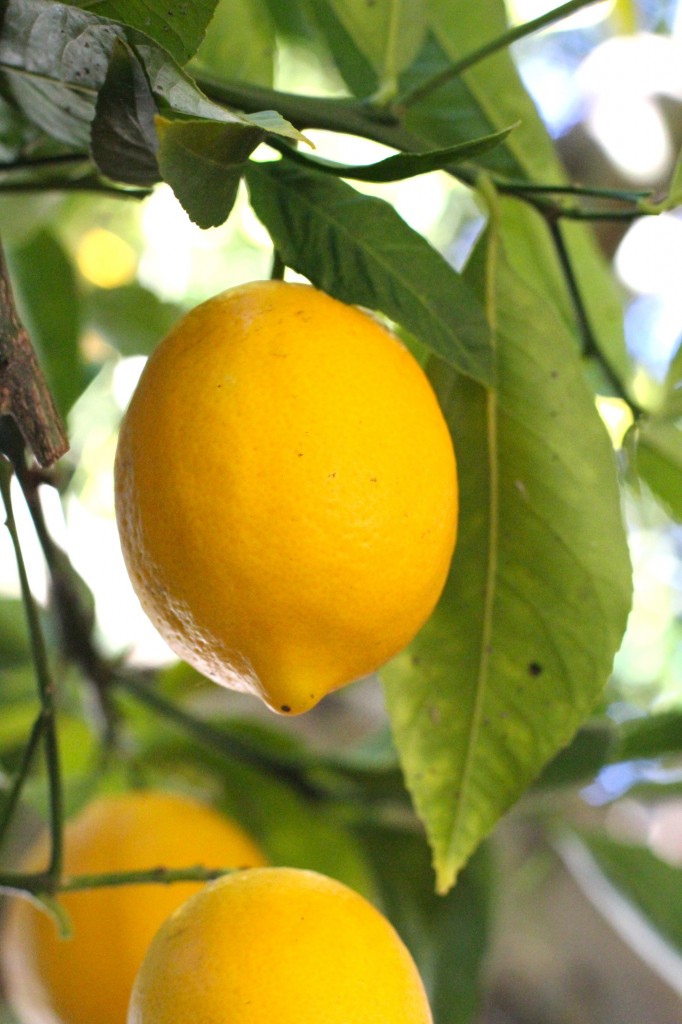 Salad Dressing – fresh lemon, olive oil, s + p, a little dijon.  So simple and delicious.  You'll never use store bought again.
Sole Meunière – We had this last night for dinner.  One of the easiest ways to get fish into my kids is to add lemon, butter, s + p.  A really easy delicious recipe is from Barefoot Contessa's Back to Basics Cookbook.  I'm so predictable I know.
Lemon Bars – Again, Barefoot Contessa this time it's her Parties Cookbook.  Ah-ma-zing!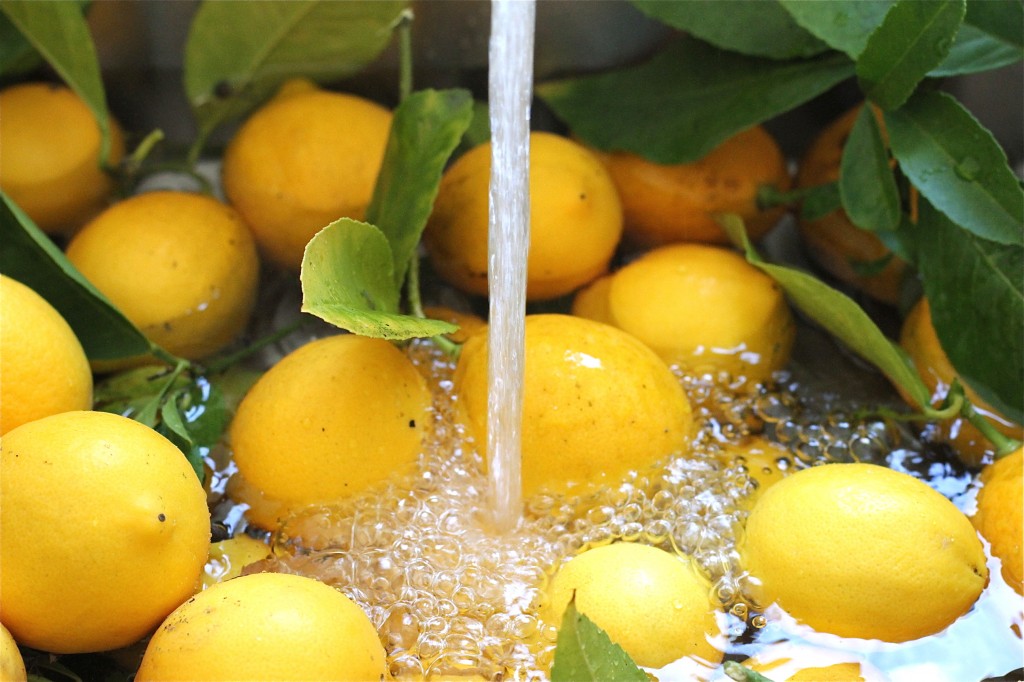 The first thing I do when I bring them in is wash them.  If you aren't into lemon recipes, here are some alternatives to use them around your home.
Decorate with lemons –  I love using fruit in design.  Put your clean lemons in a white bowl or platter, in a clear glass urn or a shiny silver bowl.  You won't have to buy fresh flowers for a month.  You can't get much more simple than that.
Bar dècor – Always have some in a bowl or glass jar on your bar.  Slice some in rounds for drinks like margaritas or in wedges for vodka.  Leave some whole for a punch of color.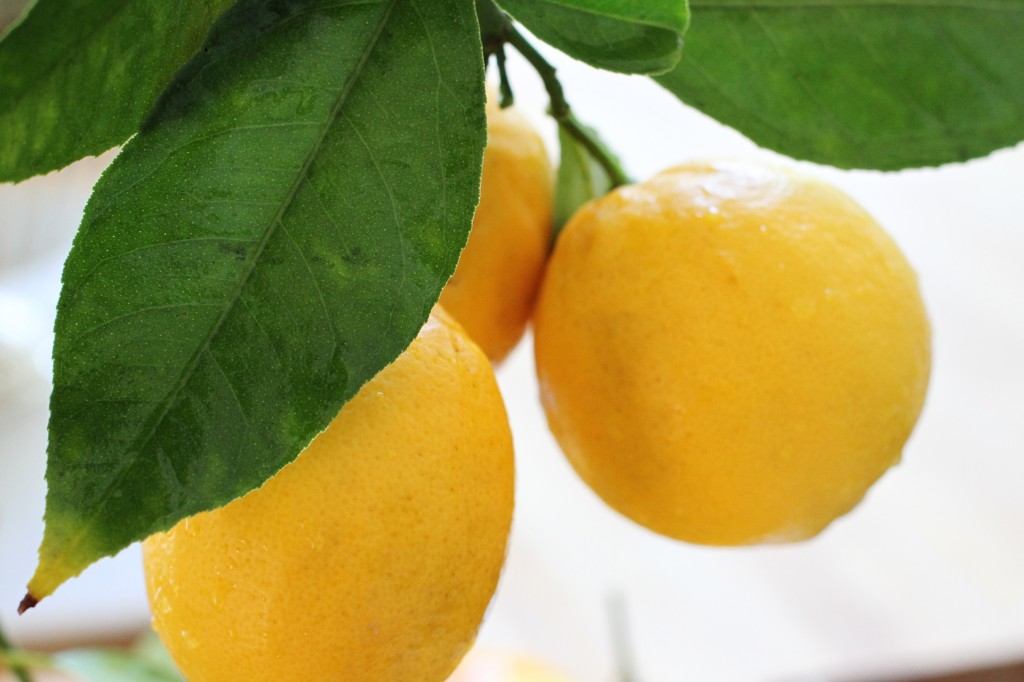 A beautiful subject to photograph for sure.

print me