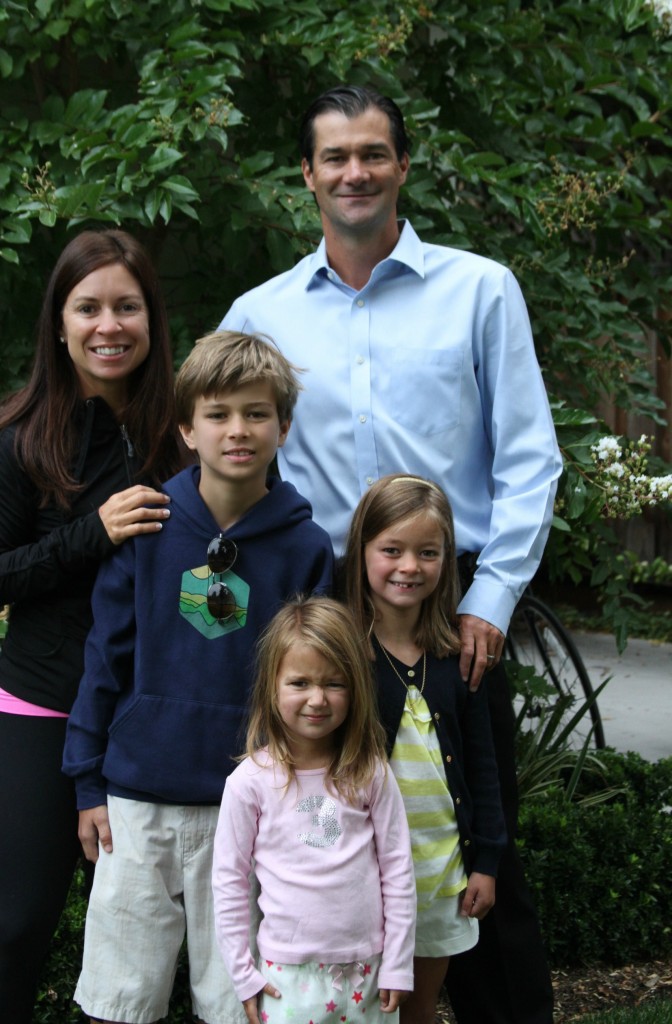 I love this photo for so many reasons that have absolutely nothing to with this actually being a good photo of us.
I love the sparkle in miss Olivia's eyes as she is about to head off to her first day of 2nd grade sporting her self-selected new haircut.  proud
I love seeing what I witness each day as I hug my 10 year old son and feel his body nearly as big as mine.  thriving
I love seeing how without even knowing, we some how ended up coordinating that morning.  united
I love seeing my husband ready for work, take a few minutes to pose for this picture as we send our bigs off to their 1st day of school.  commitment
I love seeing that look on little MJ's face.  I'm sure I said "everyone smile" and she's trying her best, 5 minutes after we pulled her out of bed!!  dedication
These are my peeps.  This is Just Us.
Next up in the circle is Suzanne O'Brien