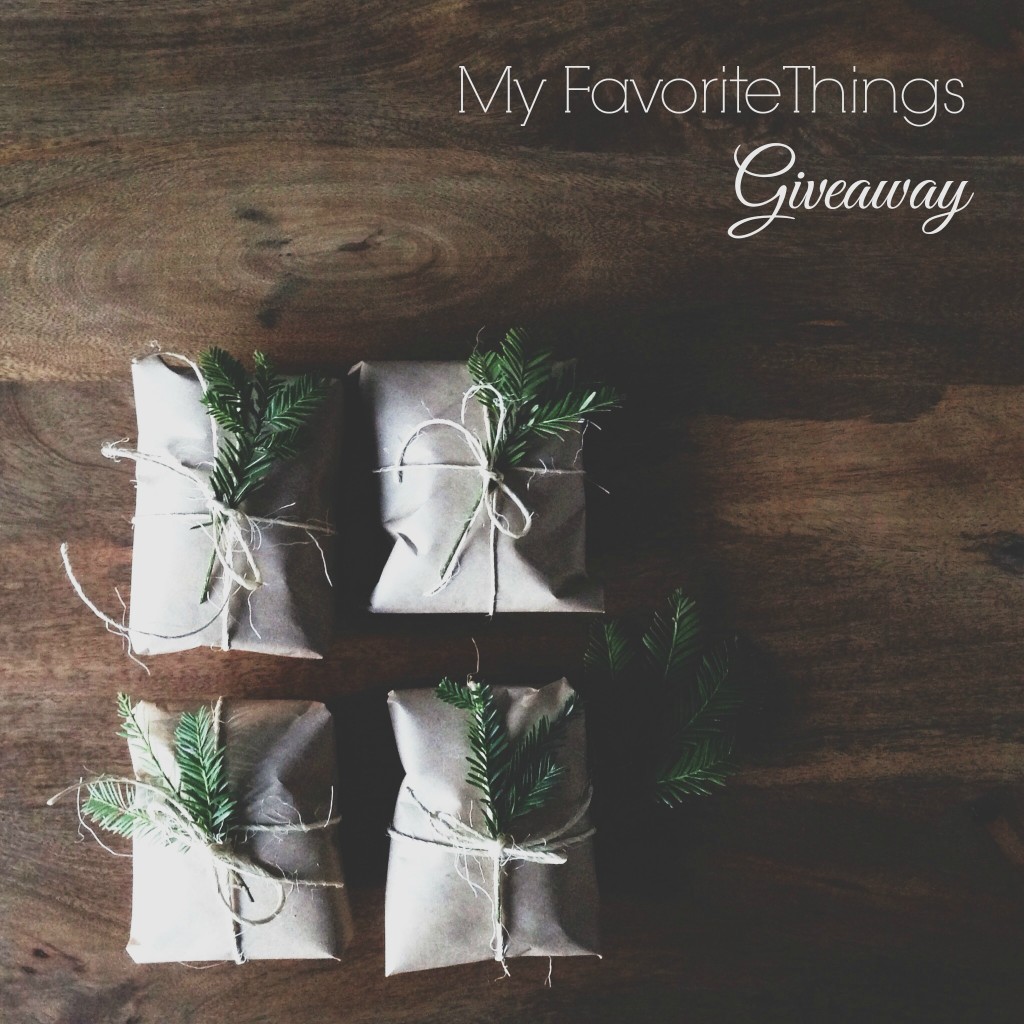 Today's the day my friends!  I've been keeping this under wraps for so long, I can finally let you in on a little secret. yippee!
I am so excited to announce that I am hosting my very first personal giveaway.  In honor of my upcoming birthday and my annual Favorite Things Party, I couldn't think of any better way to celebrate than to treat you to a few of my favorite things.  I have been gathering up some fantastic items to include in My Favorite Things Giveaway.  Each item would be a perfect gift for any girlfriend, mom, sister, or keep for yourself.  
The winner will receive one of each of the items! That's right all items to one winner.  I'm still gathering up a couple of items, but I can tell you it will definitely include this
and this!
  I'm carefully curating a stellar collection just for YOU!
All you have to do is leave a comment here.  Follow along with me on Instagram, Facebook, and Pinterest for updates on what's included!  The giveaway will run until Thursday night December 19th.  I will select a winner at random and email them on Friday December 20th.
I have been working with really lovely women to introduce you to some of my favorite things.  A jewelry maker, a crafter, a writer, an artist and a cookbook author.  Please be sure to visit their sites + shops and support these amazing women.  They were incredibly gracious to send over one of their pieces to include in this awesome giveaway!
I love giveaways.  I love gift giving.  I love my readers.
Happy Holidays to all + Good Luck!!
{ 5 comments }