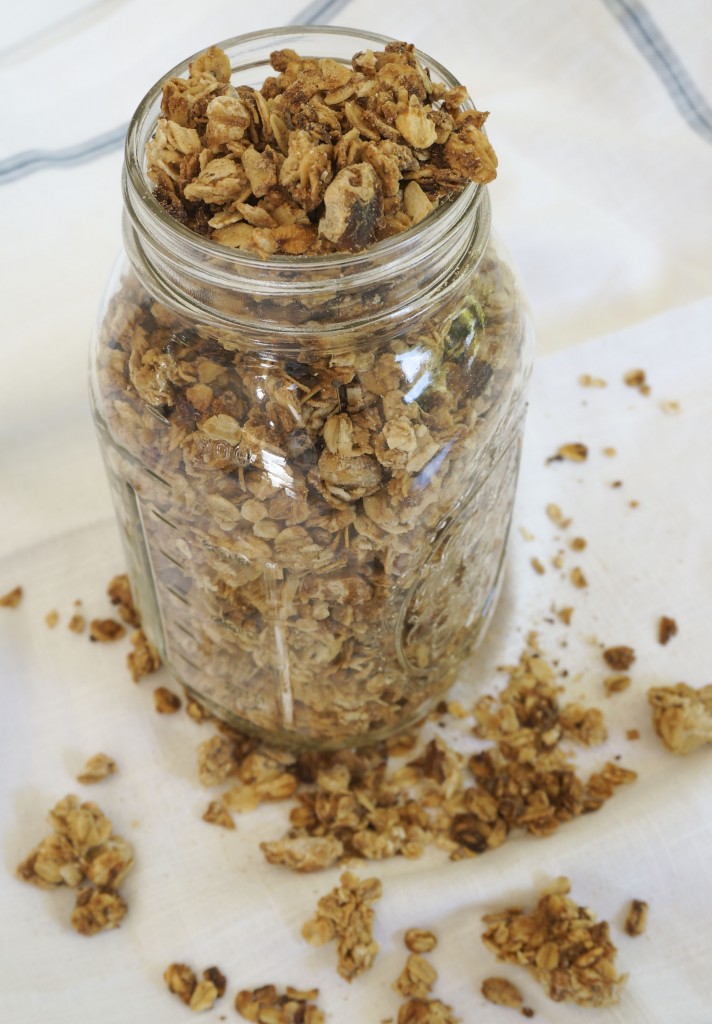 I have written about this amazingly delicious and simple granola before.  It is a staple in our pantry.  My middle daughter loves to cook and this is sort of her thing.  We have had to double or triple the recipe many times as friends, family and teachers request it regularly too.  Recently, we didn't have any vanilla to add so we decided to try almond extract.  You know what – we love it!  I've updated the recipe a bit here and have also included some nutritional information.  This granola is such a natural goodness I am more than happy to fill my family's bellies with it.  No gluten, no dairy, no added sugars.  Tons of healthy grains, nuts, oils, fiber and omegas.  I can feel good about that!  Join me for the #fedupchallenge and take your family on a 10 day sugar free journey.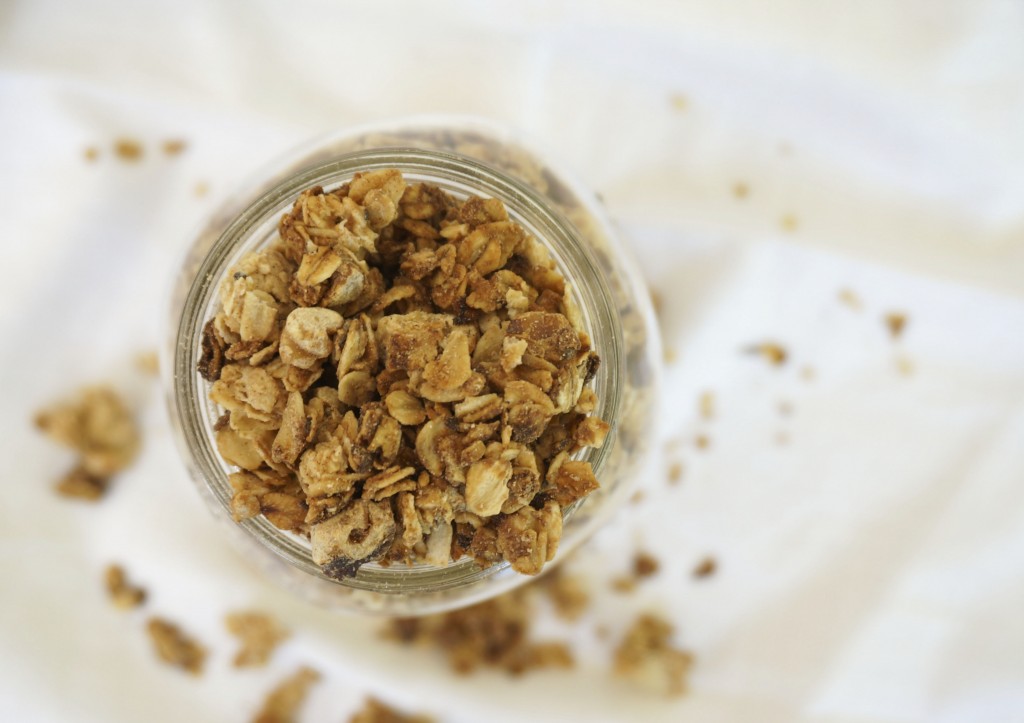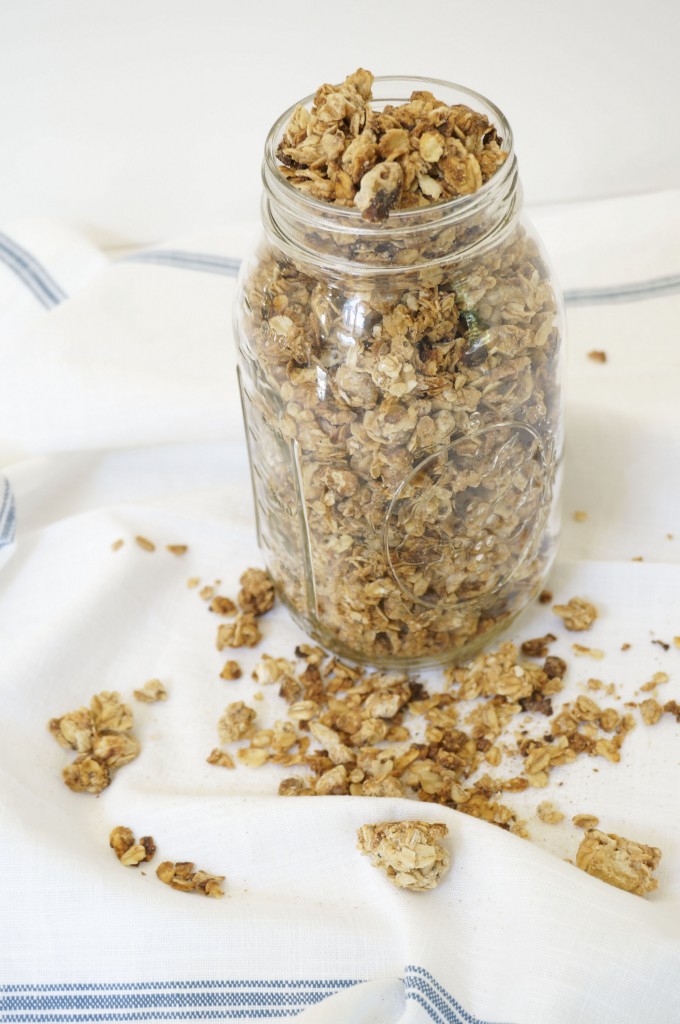 The Best Granola Ever!
3 cups gluten free oats (regular are fine too)
1 cups chopped organic walnuts
3/4 cup almond flour
1 tbsp. chia seeds
2 tsp. cinnamon
1/3 cup coconut oil, melted
1/2 cup pure maple syrup
1 tsp. almond extract
pinch of sea salt
Spray a baking sheet with coconut oil.  Combine all the ingredients on the sheet pan and toss until the mixture is well coated.  Shake the sheet pan to evenly distribute in one layer.  Bake at 325 for 30 minutes, turning once at 15 minutes.  Important not to overcook.  Allow to cool on the tray placed on a wire rack. Enjoy!
{ 0 comments }